Tungsten T5 Guts
I recently tried to solder my wi-fi card to the inside of my Tungsten T5, but accedently broke the video connection. But palmone sent me a free replacement despite me having opened it. anyways here are some photos of the inside of the Tungsten T5 I took.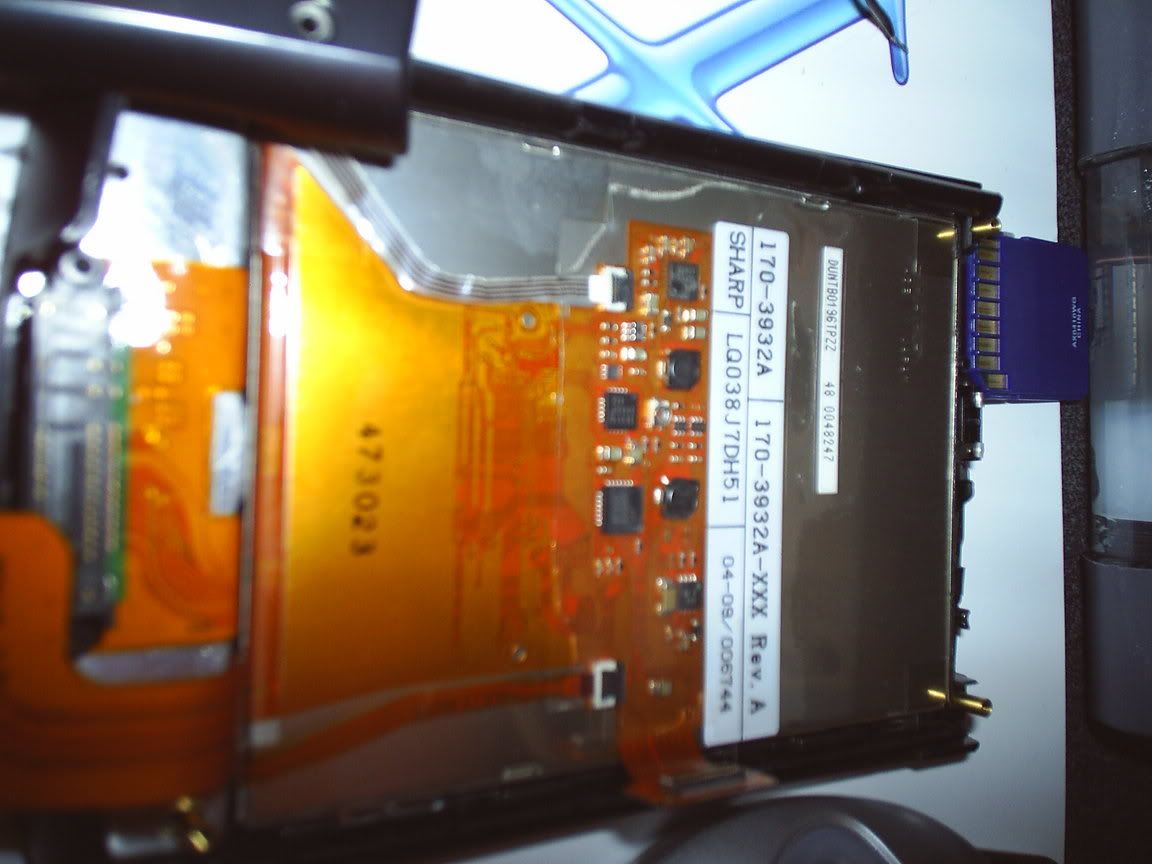 as you can see the screen is made by SHARP.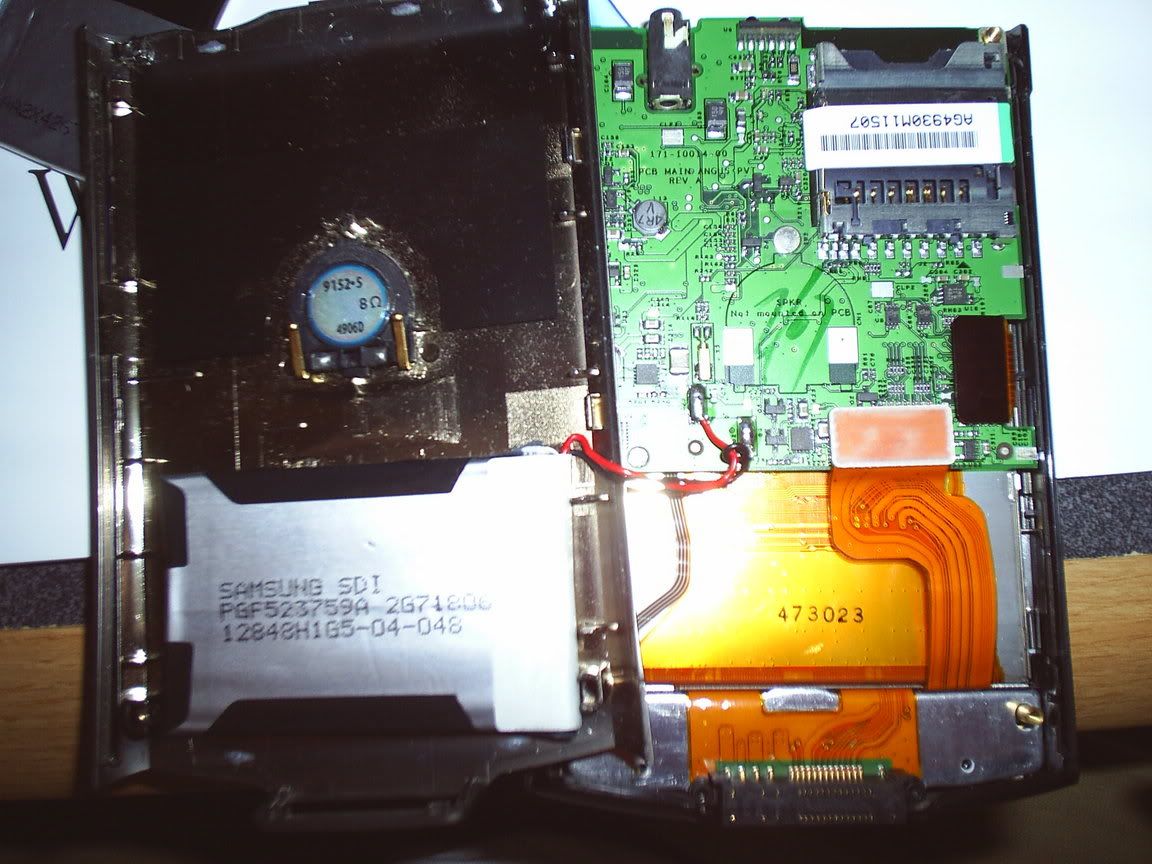 Here you can see the battery (bottom left) wich is made by samsung.
That is the speaker (left middle) wich is much bigger than the Tungsten E's.
The SD card slot (right top) Headphone jack (right Top middle)
That black rectangle on the right is the video connection I broke.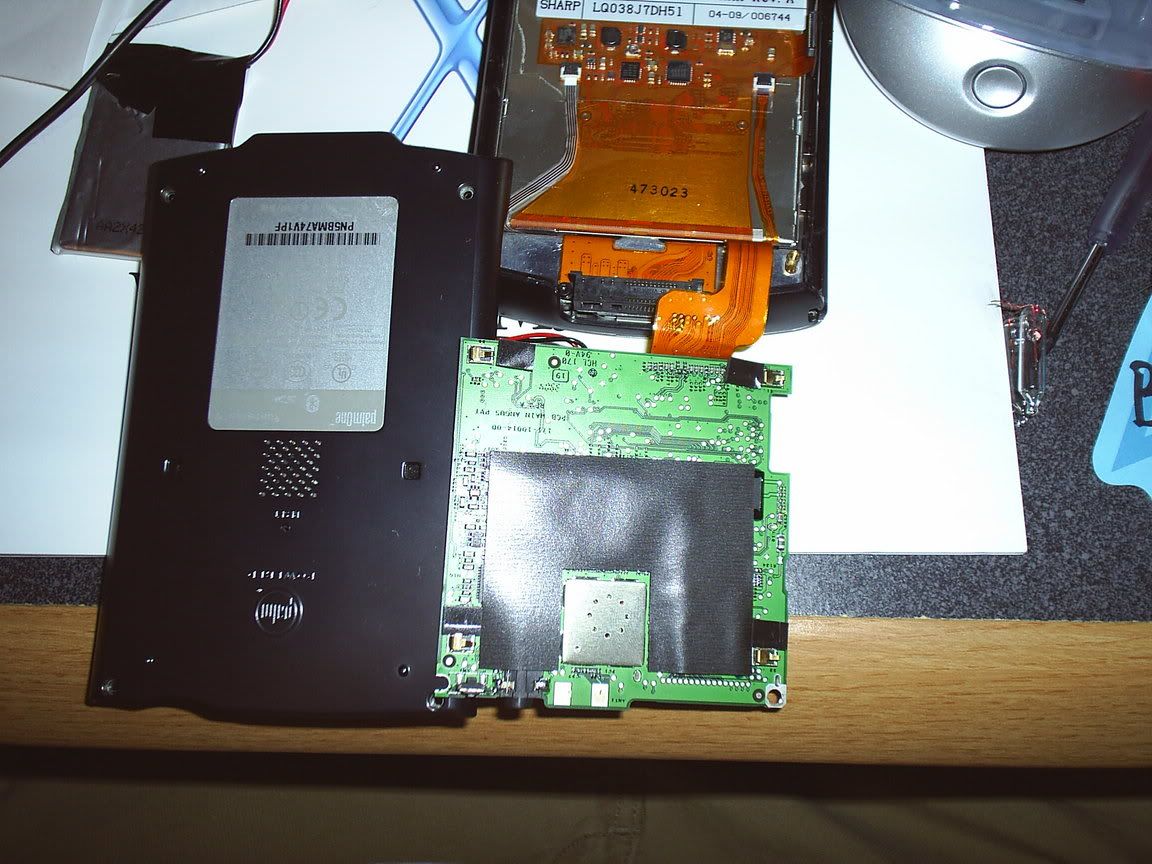 The silvver square is either the proccessor or the Bluetooth radio.
Ram is under the black plastic.
Their is clip of the Tungsten T5/E2/LifeDrive cradle Too.
It may seem that their is alot of extra room inside the T5 like the Tungsten E, But their really isn't. In the Tungsten e their is room for a second battery, but in the T5 their is practically no room at all. palmOne really cramed the T5 in here. In fact it would probably need to be thicker (about .7") to fit wi-fi and vibrating alerts.