Wireless Transfer with a Mac?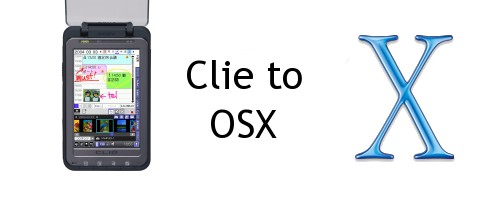 For those of you with a wireless Sony Clie handheld and a Mac, you probably believe that you cannot wirelessly transfer files between your PDA and your Mac OSX computer unless you buy "The Missing Sync".
However, TamsPalm has a solution-and it is called SMBMate. This freeware program allows wireless file transfer using the SMB protocol for Windows. Now, though this is primarily a Windows protocol, Mac OSX supports it for transfer of files with a Windows desktop. In Mac OSX, you simply enter the system preferences, select sharing, and select Windows sharing. In the Palm program, SMBMate, create a new connection, and a resource path of "\\localhost\????" (the "????" is your user name on OSX). For the IP Address, just enter your computers IP Address. On most home networks, this will be 192.168.1.??? (or a similar variant)
1
. On the Login page of SMBMate, the username must be your Mac OSX username, and the password your OSX password. This setup will work on Palm PDAs, but it is more necessary for Sony owners, as they do not have the Mac version of Palm Desktop for file transfers.
SMBMate can be downloaded
here
from the 1src download section. I believe it is the newest available version (1.0 alpha 8), though the rights for this software were sold to another company, so it is no longer being developed. The commercial version is called WiFile.
Note 1. To find your IP Address in OSX, enter the system preferences, hit network, double click Airport, or your network connection type, and click TCP/IP. IP Address should be listed, and you can copy that into the proper field in SMBMate.