Something interesting about the Tungsten C.
To anyone who knows what the Tungsten C is, this name brings the idea of a very powerful PDA. It is, in fact, the only Palm PDA with built in 802.11b wireless. What you may not know is that there is no listing on the FCC website for this device. Its a phantom, or is it. The truth is, the TC is listed on the FCC website, but not under that name. It was originally called the Tungsten W2. You heard me right, this was originally intended to be the successor to the TW.
Below are unaltered photos of both devices . In appearance, they are completely identical. Just a little bit of investigative reporting, until the next Palm device comes out.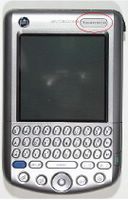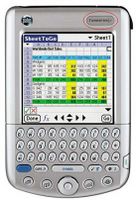 In the latest news, there is a handheld,
with some pictures
, of the Tungsten C2, which essentially would be the W3, think about that. It is a photoshopped image, but i'm including it anyway. Here is a photo of it: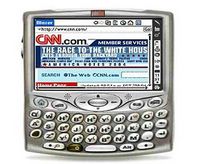 As you see, people are really waiting for the successor of the TC. The next Palm is likely to be the Palm LifeDrive, of the Tungsten line. This is a rumor, but is also rumored to be released this month.
Find further information about the W2/TC story at the FCC web site by following this link:
FCC homepage