Protect your stylus-it saves your screen
Most of you want to keep their screen scratch-free. Some purchase adhesive screen protectors, others use overhead foils, and others put trust into hard cases. However, most users do not quite understand the importance of caring about their stylus. They chew on its front and back, ignoring that it also touches the screen.
Let's look at two different styli: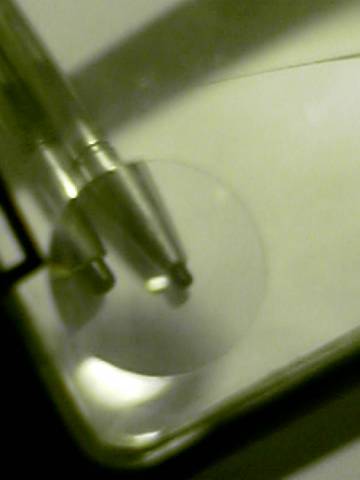 Both are stock PalmOne T1/T3 styli. However, one of the two was dropped twice and gnawed on for many, many times.
Soon, the overhead foil used with the "damaged" stylus began to get scratchy, and needed to be exchanged once a week. Accidentally, the stylus was exchanged against another one-and all problems were finished.
So, today's advice from Tam: Don't ever remove the stylus from its silo when you don't want to use it immediately. This reduces damage to screen protectors and screen. Gnawing/sratching/drumming may be nice for the nerves, but a bad screen....
Tell me your stylus/screen protection strategies!